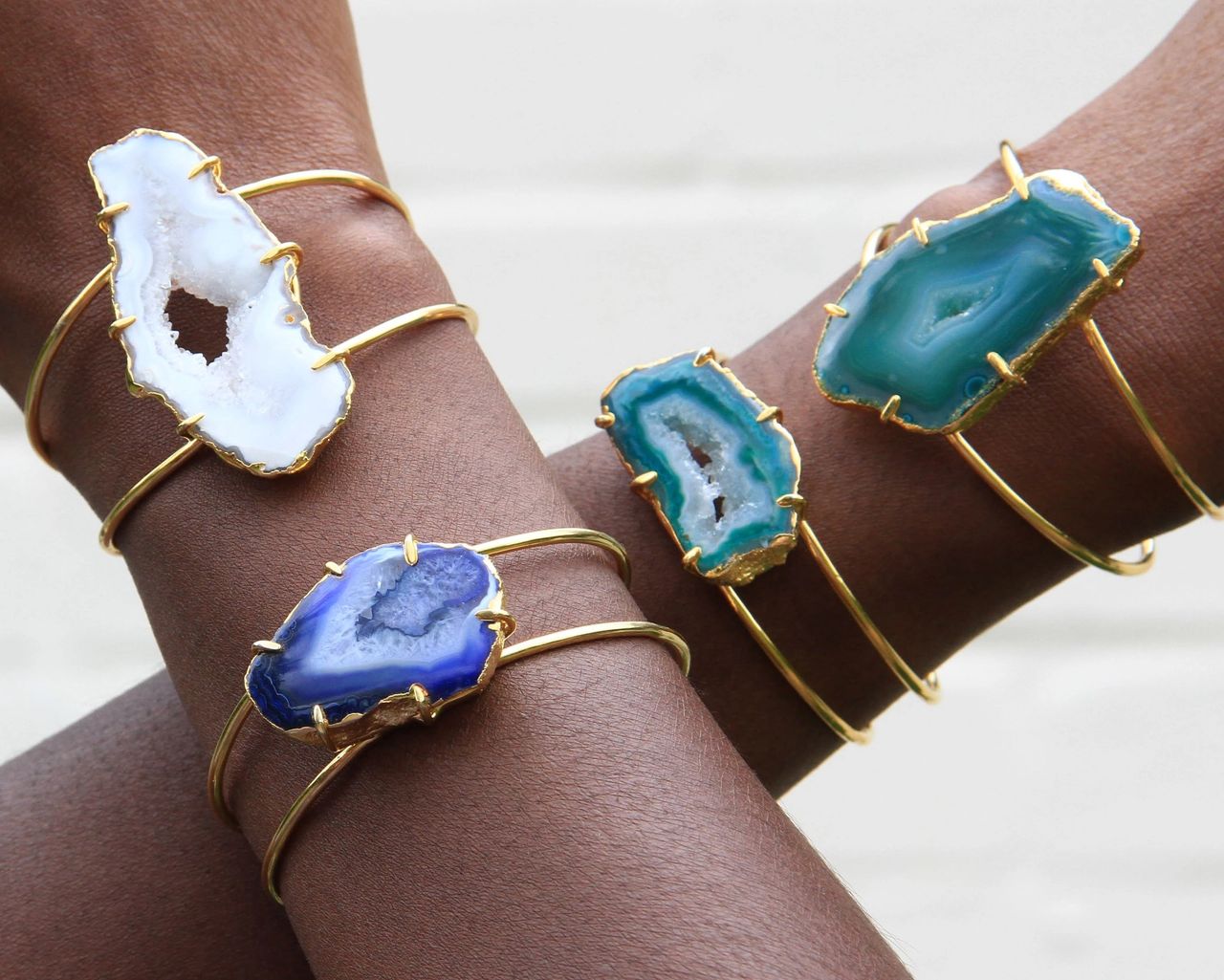 Although we always seem to regard our own era as "the modern one" and the most advanced one in all matters, one must never forget our roots. All is a matter of evolution. All is a matter of continual growth and inspiration. It takes but common sense to understand that without understanding History, our seemingly confident steps would not take us very far.
The team here at YAA YAA LONDON is passionate about colours and shapes that spread confidence and allow our community to dream without any limit. However, beyond the craft and skills poured into bringing to life each unique YAA YAA LONDON ornament, we also deem it appropriate for you to know that every detail of the jewellery you are wearing boasts a deep personality.
Our new range of Cuff Bracelets represents the best that jewellery can offer. Over 5.000 years old, the ornament has travelled through centuries and continents, through controversies and low-class reputation, only to be re-elevated as a must-have accessory in recent years. With cuff bracelets, we think colours, we curate shapes, and we twist them to modernise the pride of wearing history on your wrist.
Full Article at YAA YAA LONDON